Main Source:Natural News
Date: 14 August 2016
Author: Amy Goodrich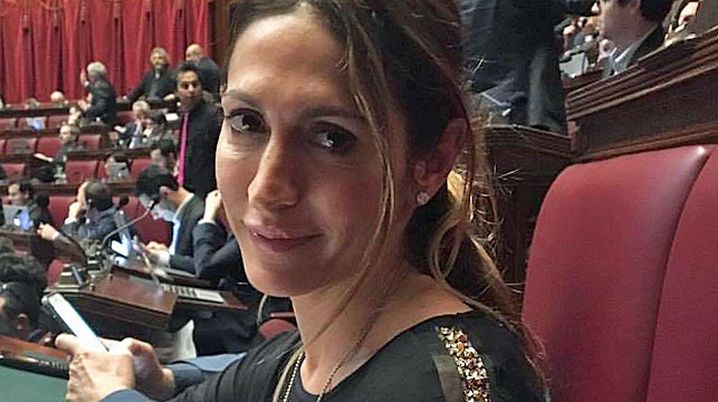 (NaturalNews) Italian parents who force a vegan or vegetarian diet on to their children under 16 could face up to four years in jail if the Italian parliament passes the new controversial bill. The proposal comes from Elvira Savino, from the conservative Forza Italia party, who claims that these restrictive diets jeopardize the health of young children and leave them malnourished.
According to Savino and some health experts, a vegetarian or vegan diet may lack sufficient amounts of zinc, iron, vitamin D, vitamin B12, omega-3, and protein which are all essential nutrients for growth and overall health.
She told Reuters that she doesn't have a problem with vegans or veganism, as long as it is a free choice that is being made by adults. However, she did go on to say, "I just find it absurd that parents are allowed to impose their will on children in an almost fanatical, religious way, often without proper scientific knowledge or medical advice."
Vegetarian and vegan diets suitable for children or not?
According to the American Dietetic Association, a well-planned vegetarian or vegan diet can be healthy, provide adequate nutrient intake, and can offer many benefits in the prevention and treatment of certain diseases, for adults and children alike.
When it comes to children, however, they said extra attention is needed to make sure they get all the nutrients they need for their mental and physical development.
Unfortunately, not all parents that make the decision to feed their little one a strict plant-based diet have done their homework. In the past eighteen months, several Italian children have had to undergo hospitalizations, due to the effects of nutritionally insufficient, poorly planned vegan diets.
In July, a little boy raised on a strict vegan diet was removed from the custody of his parents after doctors concluded that the one-year-old had the body weight of the three-month-old baby. According to the Independent, the boy showed severe calcium deficiencies and needed emergency surgery because of a heart condition. Although the vegan diet did not cause the heart disease, doctors believe it made things worse.
In 2015, a divorced Italian mother of a 12-year-old boy lost her guardianship after the father filed a complaint that the boy's diet was stunting his growth and harming his health.
Criminal offense
In the light of these events, Savino is now pushing hard to penalize "reckless and dangerous eating behavior imposed by parents to the detriment of minors," according to the BBC.
She told Reuters that she feels responsible for all children that may end up in the hospital because of this behavior. She said that it is her task to protect children and pediatricians should be obliged to report vegan parents to authorities just as they would report physical abuse on a child.
If her bill is successful, imposing a vegan or vegetarian diet on a child under 16 would become a criminal offense in Italy. Offenders will face a jail sentence of a year for raising a child on such a diet, up to four years if the child suffers illness or permanent injury, and up to six or seven years if the child dies as a result.
As reported by the BBC, opinions about the validity of the bill are divided. According to some experts, punitive measures are not the answer. After all, aren't parents of junk-food-fed obese or vaccinated children also jeopardizing the health of their child?
Should they then be imprisoned too or would it be more efficient to provide better public health education on how to improve nutrition and raise a healthy vegan kid?
Sources for this article include:
TheSun.co.uk
Reuters.com
VRG.org
Independent.co.uk
BBC.com
Matthew Conclude For Me I'm sort in favor in the law that Elvira Savino, from the conservative Forza Italia party are willing to have passed to protect children and ensure they're get the right account of nutrients to minimize harm; that if the law is passed parent could will face a jail sentence of a year for raising a child on either a vegetation or vegan diet, up to four years if the child suffers illness or permanent injury, and up to six or seven years if the child dies as a result. I'm not attacking those who choose to go on either vegetation or vegan diet; if you choose to go either vegetation or vegan I hope you have done your homework and be sure you getting the nutrient that your body needs. But I don't recommend that you should raise a child on either vegan and vegetation on any regard which country you live; even it that law doesn't get passed in Italy. Question is; can we eat vegan diet and still get all nutrient that our body or that the nutrient that we need; can't found in plants but and can only be found in animals like Vitamin B12 (Cobalamin). Sure Human began eating meat about 2.6 million years ago their brain got bigger and their stomach got smaller also sharper teeth to be able bite through meat that how human become omnivores. I"ll say I enjoy eating meat by having good steak from grass fed animals.